Leaders in sustainability, waste diversion and resource repurposing.
As pioneers of the circular economy, Closed Loop are committed to building a circular economy through:
reusing products, resources and materials already in circulation
reimagining materials and waste to recreate higher value products
reinvigorating communities and individuals to practice behaviours for a circular economy
We believe there is no one-size solution for creating a circular economy for your business. Closed Loop sustainable solutions are unique, measurable and impactful actions towards circularity.
We are guided by the Ellen MacArthur Foundation. For more information on the circular economy see here: What is the circular economy?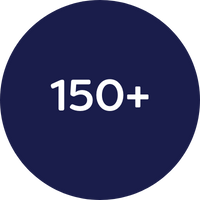 clients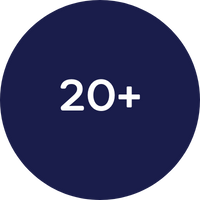 years' experience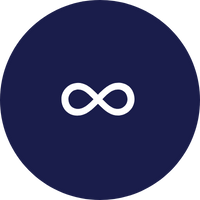 solutions
1995: The beginning
Robert Pascoe established the Closed Loop concept in 1995 through his marketing business, as a way of better utilising resources particularly those that were used to make single use disposable food packaging. 
1997: Transforming packaging
In 1997 Australian packaging and recycling giant Visy Industries, established with Robert Pascoe a dedicated division, Visy Special Events, to deliver Closed Loop programmes to the venue and event industry. Under the Visy banner, we transformed an existing recyclable hamburger clamshell into a unique environmental product, with a recycling program attached. The idea caught the eye of sustainably-minded individuals in entertainment and sport keen to source recycling solutions for their events. The Closed Loop concept of 'renting' recyclable packaging took control of inputs and outputs, and a highly successful recycling program for business was born. 
1998: Sydney 2000 Olympics
In 1998 Visy, through Visy Special Events, entered into a major operational sponsorship contract with the organisers of the Sydney 2000 Olympics (SOCOG) to successfully deliver a waste fill diversion/resource recovery of over 70%. The programme was extremely successful, not just in resource recovery rates but in developing a massive number of new products and concepts ranging from kilometres of signage made from recycled milk bottles to furniture and building fit outs and of course millions of items of recycled packaging and containers. The Sydney Olympics fundamentally changed the paradigm in Australia's sustainability journey and the idea of closing the loop on waste could now be applied to almost any organisation or individual.
2001: Closed Loop Environmental Solutions Pty Ltd
In 2001, Robert Pascoe got together a few investors to join him in purchasing a majority of the Closed Loop business of Visy Special Events back from the owners of Visy. The business adopted the new company name of Closed Loop Environmental Solutions to better reflect the organisations they were now working with. Over two decades Closed Loop have continually focused on helping organisations minimise or eradicate waste and provide circular solutions for traditionally difficult products to recycle such as food waste, coffee cups, flexible plastics and contaminated products through the use of some very clever local technology developers.
2001: QANTAS
In 2001 Qantas partnered with Closed Loop to deliver the first major initiative in environmental excellence in the aviation industry. Changing the way they presented and delivered their inflight meal service Qantas were able to ensure over 70% of their cabin waste from domestic operations was recovered and recycled locally. While almost 20 years along the journey many others have followed suit in addressing the broader issues of sustainability, Qantas have continued to strive for and reap the financial, environmental and social benefits that Closed Loop's programmes can deliver.
KFC
Closed Loop and APC (now APCO) partnered with KFC Australia to become the first Quick Service Restaurant to have consumer bottle and can recycling in store.
Closed Loop Organics
To be able to provide a holistic resource solution for our customers, Closed Loop established a dedicated division to address the final piece of the puzzle – organic waste. This division Closed Loop Organics was able to rapidly turn food waste into compost onsite in as little as 24 hours.
2014: Simply Cups UK
In August 2014, Closed Loop partnered Simply Waste Solutions to create the world's first dedicated cup collecting and recycling scheme. In 2018, Simply Cups diverted a record 25 million cups from landfill.
2016: Closed Loop New Zealand
Closed Loop Environmental Solutions opened the New Zealand office in May 2016 offering Site Services, a complete sustainable event waste management and recycling service. It quickly established itself in the industry as a leader in delivering high–diversion results to multiple clients across both Islands.
2017: Simply Cups Australia
Simply Cups Australia launched in May 2017 with pioneering partner 7Eleven to address the significant issue of over 1 billion coffee cups going to landfill every year. It took 12 months to collect our first million cups, and only 10 months to collect an additional three million cups.
2019: Simply Cups New Zealand
Simply Cups New Zealand launched in October 2019 and collected 50,000 cups for McDonalds. Unfortunately, Covid-19 restrictions put a halt to the programme. Since then, we have re-launched through our Event Waste Management services, collecting used cups at events nationwide. We currently have trials running at different locations around NZ and hope to fully launch the programme by 2024!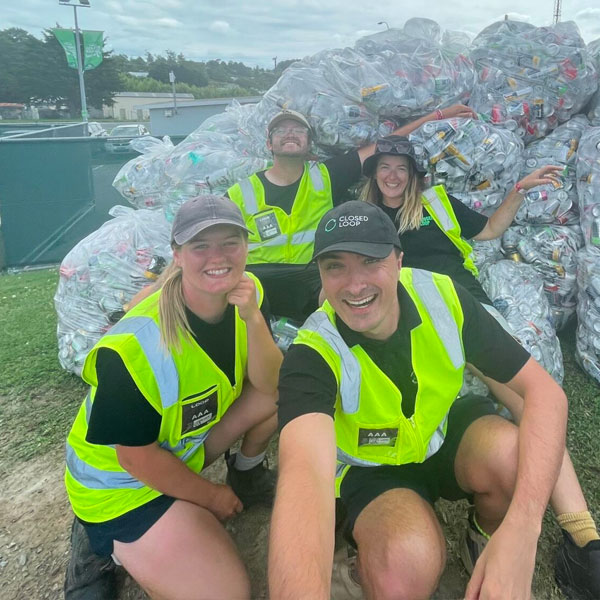 Your sustainability partner
Closed Loop helps you design, deliver, communicate and measure bespoke circular economy solutions to provide the best possible economic, social and environmental outcomes that align with your business objectives. 
From our consultancy service, to specific solutions such as waste management to upcycling, we can help your business make an impact! 
Our offices
Closed Loop has offices in New Zealand, Australia and the United Kingdom.
Our New Zealand offices are located in Auckland and Hawke's Bay.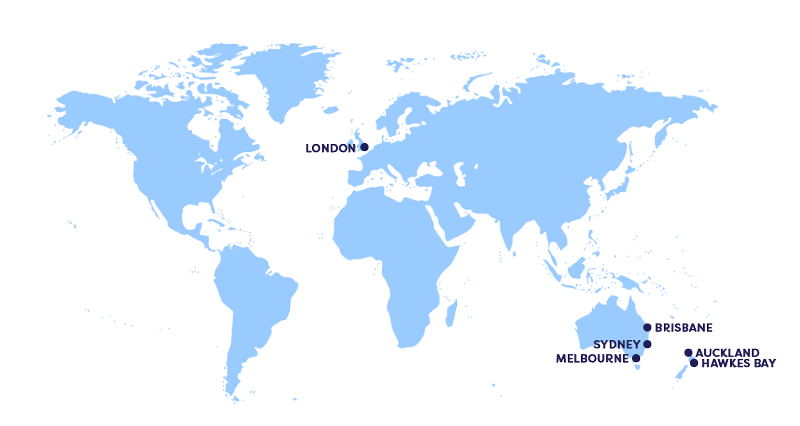 Let's work together
Moving from a linear economy to a circular economy can be done in many ways.
Our circular economy solutions considers a range of services that will benefit any sized business. From food service packaging to event waste management choose Closed Loop to help you create more sustainable practices for your business.
Contact us
Please select a valid form