What is the Circular Economy?
Explaining the circular economy
The circular economy is a sustainable framework that designs out waste, reuses materials for as long as possible, reimagines products and reinvigorates communities to tackle climate change and preserve our environment.
The circular economy should be seen as the preferred system for all materials. Currently, the most common system for waste (due to a range of reasons such as convenience, mass production and over-consumption) is the linear model.
Circular economy vs a linear economy
The linear economy refers to the 'take, make, waste' system. This is where raw materials are used to create a product which is used for a short period and eventually disposed. An example of the linear economy is buying a coffee in a disposable take-away cup, consuming your coffee and then disposing of the coffee cup in landfill. 
A practical example of the circular economy is Simply Cups – a paper cup recycling program. You buy a coffee in a disposable take-away cup and take it to a Simply Cups collection location, Simply Cups then recycles the cup into products such as sustainable building materials. Using recycled cups in these materials means that coffee cups are being reused and eliminating the need of virgin material (which would have been used instead of the cups). 
The circular economy is a more sustainable method of living compared to the linear economy, and a key principle in a circular economy is understanding audience and user behaviours and current environments. A circular economy also considers the waste hierarchy.
Circular economy: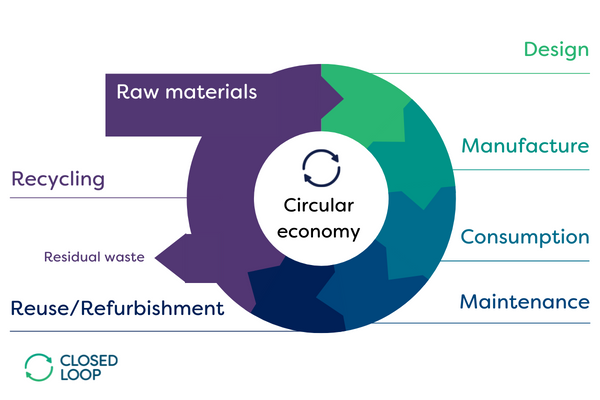 Image: Visual representation of the circular economy system 
Linear economy: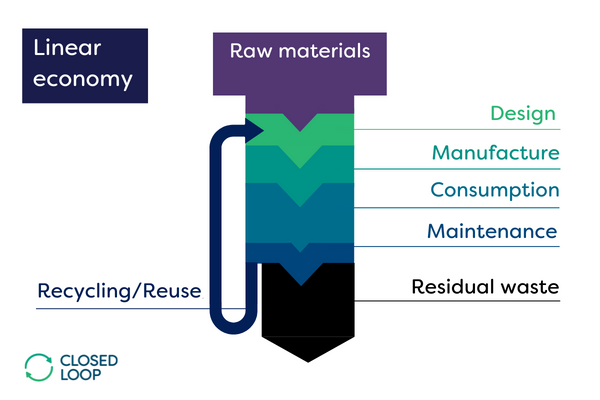 Image: Visual representation of a linear economy system 
What is the waste hierarchy?
The waste hierarchy is a framework of prioritisation for the introduction and use of materials. Starting with the most preferred method: AVOIDANCE and moving down: DISPOSAL. 
The circular economy uses the prioritisation and supports the re-introduction of the material into the waste hierarchy for repurpose.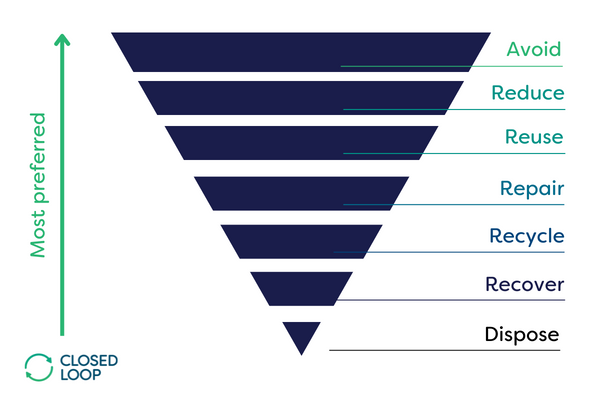 Image: Visual representation of the waste hierarchy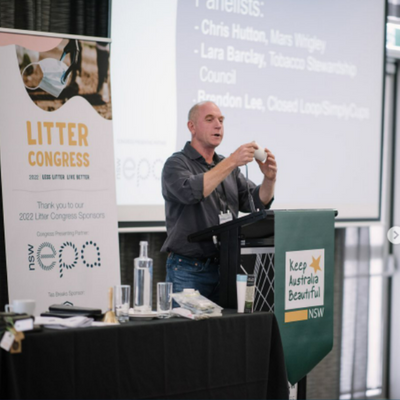 Circular communities
In addition to repurposing and reimagining waste, consumer behaviour changes and education need to be encouraged to create circular economies. 
For example, if we are reimagining waste, we want to encourage consumers to choose recycled products before virgin material products. 
Behaviours and education is emerging within the upcycling and 'REMADE' product environment, however there is more that can be done to actively promote circular communities. 
Image: Brendan Lee, Circular Economy Manager presenting as a part of our Circular Economy Consulting service.